Sources: PromisQ to sign with RNG after Uzi asks him to join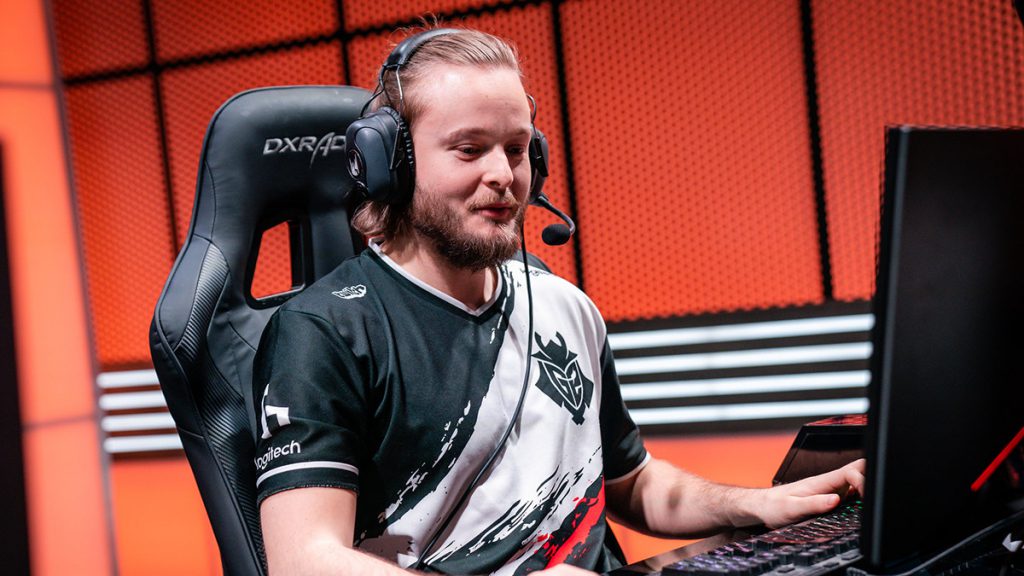 Hampus "PromisQ" Abrahamsson has verbally agreed to sign with the Chinese team Royal Never Give Up after Jian "Uzi" Zi-Hao himself flew to Berlin to personally ask him to join the team, sources close to the players and the team told TheShoutcaster.
PromisQ, widely regarded as Europes most precious talent, just finished his best season ever, winning both LEC (former EULCS) splits with G2Esports as well as winning the Mid Season Invitational (MSI) and making it to the finals of the 2019 League of Legends World Championship. He is expected to help RNG with his experience to finally make some significant impact on the Worlds stage.
Royal Never Give Up just finished one of the most disappointing seasons in the teams history: The team failed to win any titles and even dropped out in groups of the 2019 League of Legends World Championship. Uzi in particular looked devastated after their loss that lead to the early exit against Fnatic. The team is now looking to rebuild, bringing in a new support in PromisQ seems like a very good start.
The PromisQ deal comes after a process that saw a lot of teams from all regions bid for the player, sources said. PromisQ will replace support player Shi "Ming" Sen-Ming, whose contract ends in four days.
Read the thoughts of our Esports expert Tyler Eisenberger on the historic transfer here.