Sources: T1 to pay $10 million buyout for Invictus Gaming toplaner TheShy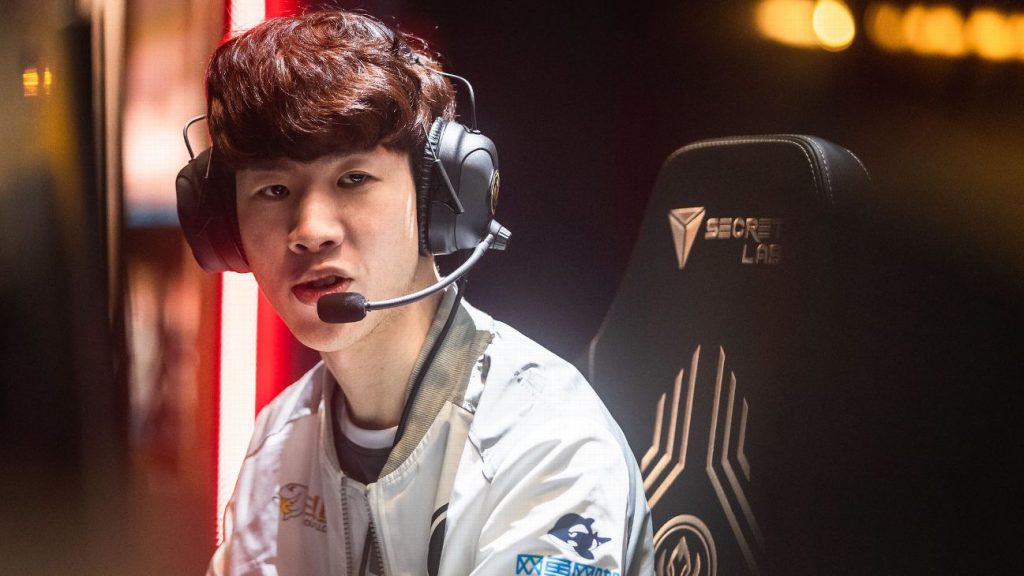 Invictus Gaming have agreed to a trade that will send toplaner Kang "TheShy" Seung-Iok to T1 in return for $10 million, league sources told TheShoutcaster.
The deal is expected to be executed at the end of this week or early next week. T1 and Invictus Gaming declined to comment.
TheShy will join the Korean powerhouse for the 2020 season after previous T1 toplaner Kim "Khan" Dong-ha as well as previous T1 jungler Kim "Clid" Tae-min have announced that they will leave the team. The $10 million fee is by far the highest single-player buyout in the history of pro League of Legends.
T1 is also in search of a new jungler this offseason. The team will retain midlaner Lee "Faker" Sang-hyeok, AD carry Park "Teddy" Jin-seong and Lee "Effort" Sang-ho.
Invictus Gaming will now enter the free-agent toplaner market. Candidates might be Khan who leaves T1 after this season.
Both Invictus Gaming and T1, formerly SK Telecom T1, competed at the League of Legends World Championship in October. Both fell in the semifinal to their opposing team.
See the annoucement here.
Update: Further confirmation and T1 Cuzz
The Twitter user @FionnOnFire confirms the rumors in a tweet, saying
"(…) TheShy signed with T1, (…) the biggest transfer in League of Legends history."

Twitter @FionnOnFire
Furthermore, T1 has announced that they signed Mun "Cuzz" U-chan for the jungle position on a multi-year contract. The TheShy signing has not yet been officially announced.
Disclaimer: T1 TheShy is not happening and its a false rumor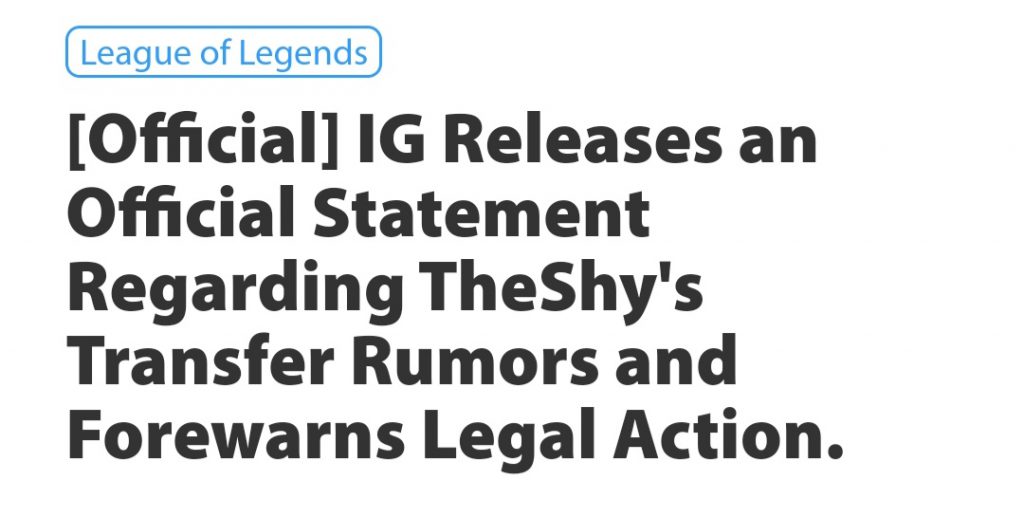 Just adding this disclaimer here as iG threatened legal action and I'm not looking forward to being sued.