Sources: Maxlore to join TSM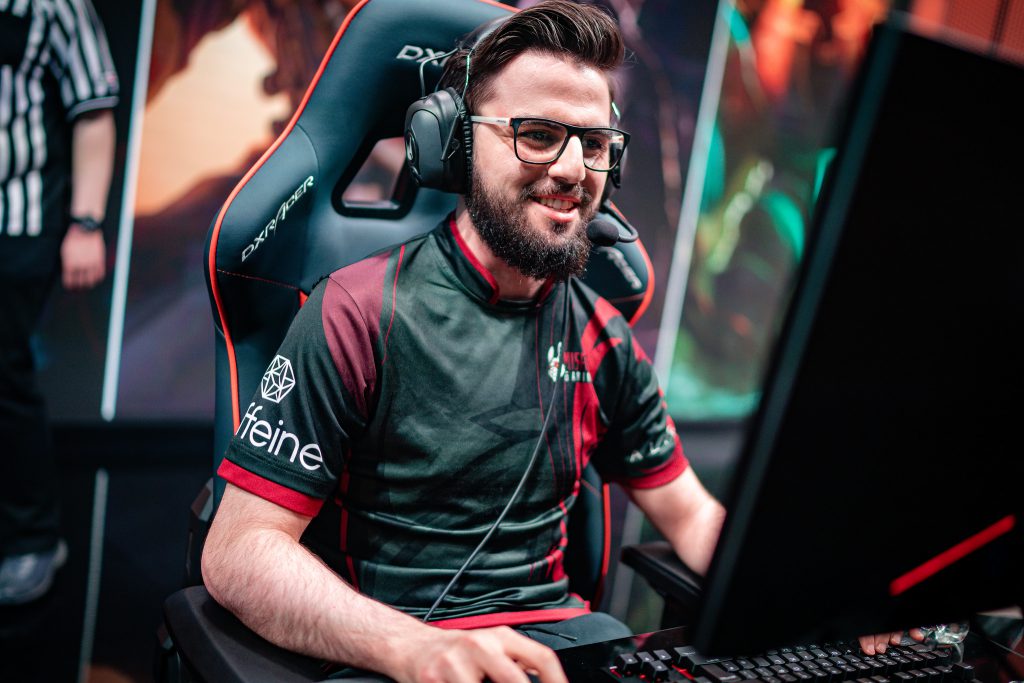 TSM will add former Misfits jungler Nubar "Maxlore" Sarafian to its roster ahead of the 2019 season, sources close to the players and team told TheShoutcaster. The move is expected to be officially announced in the coming week.
Misfits announced on Saturday that Maxlore will be leaving the team after joining them two years ago. Since then Maxlore and the team went through a lot of highs, such as taking the Korean giant SK Telekom T1 to 5 games in the Worlds quarter finals 2017, as well as through lows such as the most recent season, where after a subpar performance he was benched for Thomas "Kirei" Yuen.
Maxlore will now be TSM's 5th jungler since Dennis "Svenskeren" Johnsen left the team after the 2017 season. The addition of the Brit will also mean that TSM will have to bench either Sergen "Broken Blade" Çelik or Jesper "Zven" Svenningsen since they are only allowed to have at most 2 imports on their starting roster.
Both TSM and Misfits just finished a disappointing season and failed to qualify for the 2019 World Championship. TSM lost to Clutch Gaming in both the play-offs and the regional qualifier and thus got eliminated from worlds contention. Misfits didn't even manage to qualify for play-offs in the first place and is looking to rebuild its roster.
TSM has not yet responded to a request for comment.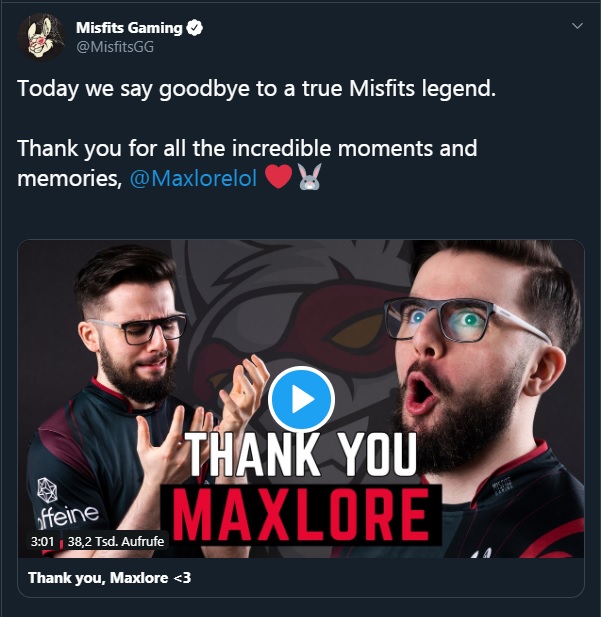 Breaking: TSM confirms the rumor
TSM has officially confirmed the rumor of Maxlore joining the team.
We are happy to announce that Nubar "Maxlore" Sarafian will be joining the TSM for the next season. The team is looking ahead to his experience and skill when it comes to the jungle role. (…)

@TSM on Twitter
Read the announcement here.