Netflix announces 'Inside: Vedius'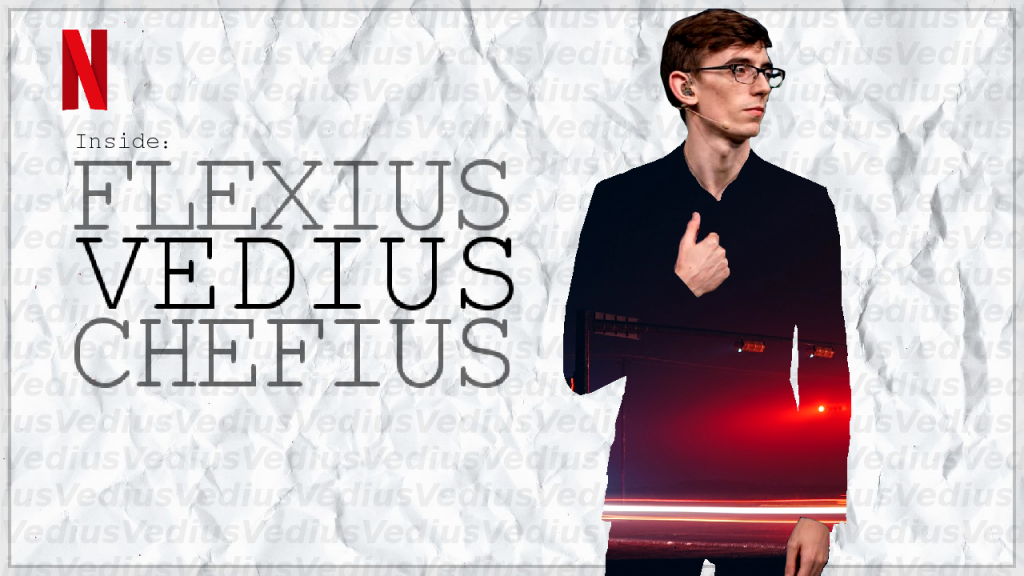 Titled 'Inside: Vedius', the trailer for the show was released on the 27th of September. In this series, the Riot Games Color caster opens up about "his dark and misterious past, his life before getting recruited by Riot Games, about his alter egos and if there are more that are not yet known to the public."
Andrew "Vedius" Day is from Llandeilo, Wales in the UK. He is high diamond elo in League of Legends and has a history of placing very high in several other games as well, like Blade&Soul. Since 2016 he has been a caster for the European League Championship (prior known as EULCS).
It is not yet known when the documentary will be released, but Heed Rasting, CEO of Netflix, said that it "will be released in 2019" which makes a release right after the League of Legends World Championship likely. Additionally it has been confirmed that Aaron "Medic" Chamberlain will have a lot of screen time as well. Why out of all people Vedius was chosen remains a unknown.
Esports and League of Legends in particular have been getting a lot of exposure through the mainstream media in the past few months. Only in December of 2018 Netflix has released a documentary called "7 Days Out", which featured League of Legends in one of its episodes. While "7 Days Out" focused more on the North American esports scene, "Inside: Vedius" will take a closer look at the European counterpart.